Colin Rufus Creevey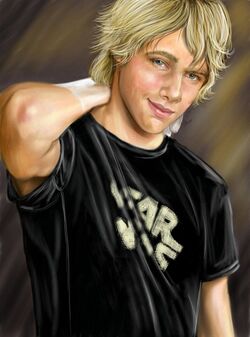 Occupation
Secret-keeper and sergeant of DA
Colin Creevey was a sixth year in Dumbledore's Army and the Year of Darkness. He was a fantastic photographer and big sci-fi fan. He spoke fluent Klingon and passable Quenya (but he failed French three times). He is the older brother of Dennis Creevey. He was a sergeant of Gryffindor for DA, as well as secret-keeper.
Many people thought Colin was gay, until he began dating Demelza Robbins. Colin was actually "bicurious" (as described by thanfiction). He had a crush on Michael Corner.
His parents died during his sixth year at Hogwarts. When Colin and Dennis went home for Christmas Holidays they found their parents dead bodies (they had been dead for some time, they just hadn't been found).